How to Upgrade to Motorized Window Treatments
Bring a Smart Shading Solution to Your NYC Home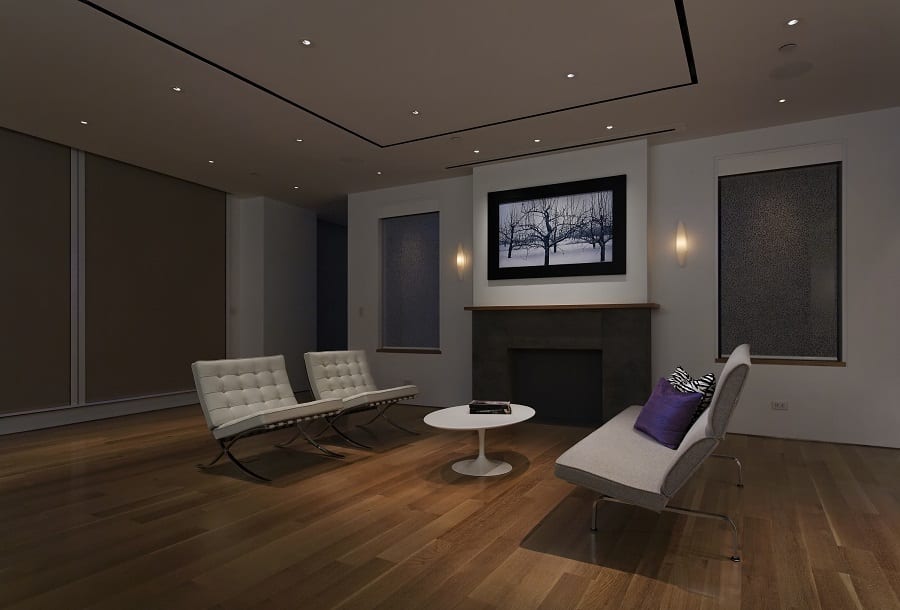 With benefits ranging from security to energy efficiency, embracing the power of motorized window treatments is a no-brainer. Choosing the right ones can be a much tougher decision. You have to figure out if you want a DIY or professional solution, which models make the most sense, and even what color fabric to use. In this blog, we highlight some of the things you need to consider when incorporating smart shading into your New York City home.
See More: How to Make Your Home More Efficient With Motorized Shades
DIY vs. Professional
Many manufacturers now offer DIY motorized window treatments in a variety of models and colors. These may be a cheaper option, but they do come with some limitations. These solutions are typically battery-operated and cover only one room. Not only do you have to worry about replacing the batteries, but you're going to need to manage each room separately. DIY shades also come in fewer fabrics, colors, and models.
With a professional hard-wired solution, there are more control options and you can access all of your home's shades from one device. The other benefit of a professional installation is not having to worry about any of the work. Motorized shades can be notoriously tricky when it comes to figuring out size and placement. Our expert technicians get the sizing just right and can keep all hardware hidden from view. With years of experience, they can find the models, fabric, and colors that make the most sense.
Models
Though often referred to as smart shades, motorized window treatments come in a variety of models. We partner with Lutron, which offers intuitive control of roller shades, sheer blinds, drapes, roman shades, wood blinds, and honeycomb shades. We can work with you or your interior designer to figure out which treatments would work best with your home's unique style.
Fabric
Consider how you will use your shades, not just how they look, when choosing your fabrics. Lutron offers a variety of options ranging from sheer to blackout. These are usually categorized by their openness factor: the amount of sun they let in. In a media room, bedroom or theater you'd want to opt for window treatments with a small openness factor. In a kitchen or foyer, you could go with a larger one.
One of the coolest things about motorized shades is that you can do dual treatments. On the same window, you can have two types of fabrics and alternate their use depending on what you're doing. In the living room, use a sheer shade when reading a book to enjoy the natural light. When you sit down with the family to watch a movie, lower a blackout shade that blocks out sunlight.
Color
When it comes to color, you want to strike a balance between style and functionality. The color you choose will largely affect your visibility. It may seem contradictory, but darker fabrics are easier to look through than lighter ones since they absorb more of the sunlight coming in. So if you want to enjoy the beautiful view of Central Park, opt for navy or black shades in your living room and bedroom.
Control
As we mentioned earlier, one of the perks of a professional installation is having more control options. During your initial consultation, we work with you to figure out which would be the best ones for your home. You can use remotes, dedicated touchpads, keypads on the wall, mobile apps, or even voice control to manage your shades.
Ready to enjoy the benefits of smart shading in your NYC residence? We can install a custom solution and advise you when new fabrics, models, or control options hit the market. To get started, call us at (800) 357-5124 or contact us online.