2 Myths about Motorized Blinds and Window Treatments, Busted!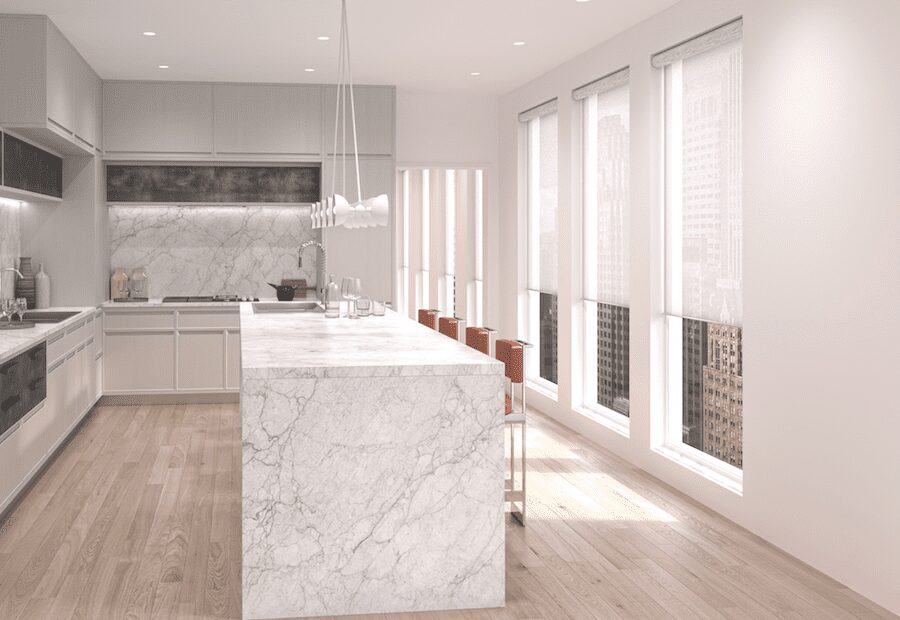 Breaking Down Misconceptions So You Can Improve Your New York City Establishment
Gone are the days of clunky, loud or imposing motorized window treatments. Home automation solutions have evolved tremendously in recent years, and motorized blinds are now a luxury addition to homes and businesses in terms of not only convenience but also their design and functionality.
Though motorized blinds and window treatments may have had a bad rap in the past for being too loud or looking outdated, that's simply not the case anymore in 2019. Leading manufacturers in luxury automated shading, such as Lutron, are continuously innovating to have an edge on competitors and deliver top-tier motorized window treatments and effortless control solutions for your clients in New York City.
Keep reading to learn how Lutron's Palladiom shading solutions bust two common myths regarding motorized blinds and shades.
SEE ALSO: 4 Ways Motorized Shades Add Value to Your NYC Property
Myth #1: Motorized Blinds Look Clunky
This myth could not be further from the truth! Lutron's Palladiom line offers a variety of fabrics and controls to custom match your commercial or residential interior design motif. In addition to luxurious fabrics perfect for a variety of applications, the keypads present an understated elegance no matter the application. There are a variety of finishes, from brushed metal to glass, that are sure to match your aesthetic perfectly.
Palladiom's design can fit in anywhere, too, and Lutron deems the line as the Little Black Dress of window coverings. The roller shades practically float in midair, perfectly fitting in a window recess or into a frame and blend seamlessly into any architectural style. All of the wiring, programming buttons and indicator lights hide inside the rotating ring bracket design.
Myth #2: Motorized Blinds Are Loud
Lutron products are built to be seen but not heard and are touted to have the quietest motors in the industry. With a simple button tap on your smart device or a button tap on the wall keypad, you'll never have to talk over the sound of a running motor or pause what you're doing and wait for the sound of raising or lowering shades to stop.
If you'd like a free consultation for your own motorized blinds or shades application in New York City, contact us today at (800) 357-5124 or fill out our online contact form to get started. We can't wait to hear from you!