Introducing House Systems Managed Services Support Program
Ensure Your Home, Business, or Building Functions Flawlessly with Our Maintenance and Support Services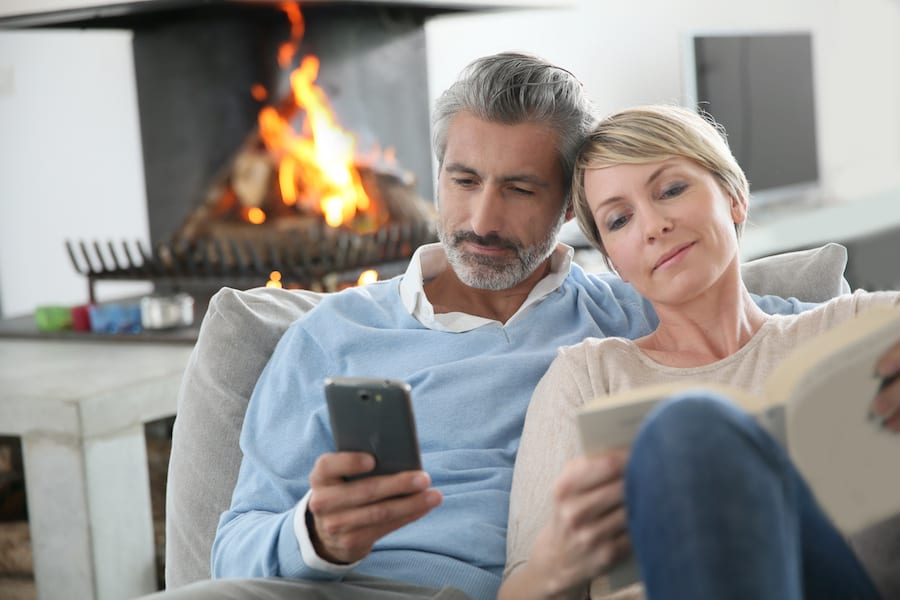 House Systems is proud to announce our new managed services support program to assist your home, business, or building technology systems are well maintained all year long. With our plans, we have a service offering that will work for all of your requirements.
Why is a service plan useful? After installing any home, business or building technology system it's important to ensure they continue to function normally and without interruption. But smart technology is always evolving, and as you start using your system, you may want to add more devices. Perhaps you skipped motorized shades when you had lighting control installed, but now think it would be beneficial. Rather than start an entirely new project like a new customer, our service plans will support you any time of the year.
And while there shouldn't be any problems, technology can always run amuck. If you're experiencing issues with your control system or not receiving the performance you would like, House Systems Managed Services will be there you for you to fix anything from a temperamental network connection to a nonresponsive cable box or other device.
To ensure which support plan is right for you, keep reading to discover how we can enhance your experience with our different service plans.
SEE ALSO: 5 Steps to a Successful Home Technology Project
What Our Service Plans Provide
Whether you opt for a monthly, semi-annual, or an annual plan with us, we can serve you with an array of services. We provide offsite, remote network monitoring to ensure your routers, switches, wireless access points, and other vitally important devices are functioning to their best ability. If your internet is running slowly or disconnecting for any reason, our team can log into your system remotely and identify the problem to fix it or reboot it. If that doesn't solve it, a member of our highly-rated technical team can be scheduled to stop by.
We can also perform remote device reboots and hard reboots for control processors and touch panels. Firmware updates and the replacement of cable, phone, and internet are also included in our service plans.
Plan 1: Remote Plan
With our remote support plan, we'll respond within twenty-four hours to your request. We'll then perform remote detection, diagnostic, and resolution support through an OvrC network interface to assess and resolve your power and video quality issues. If your Netflix looks substandard or if your smart devices aren't working, we have the technology to address the situation remotely. Please contact us if you do not have OvrC set up in your home, business, or building. A House Systems sales representative will schedule an on-site survey to set you up.
Plan 2: On-Site Service Plan
Our on-site service plan offers technical assistance in your home or business. We'll fix or repair any performance issues with customized media systems, all included in your plan.
Plan 3: Black Box Plan
Our black box plan is a combination of both our remote support plan off-site and on-site maintenance service plans. We'll assist any technical issues both remotely and in-person, depending on the situation. If we are unable to fix it from our office, a team member will knock on your door. The black box plan is our most popular plan by far and gives you peace of mind for all technical-related issues.
Plan 4: Basic Plan
For non-monthly, semi-annual, or annual plans, you can contact us for our preferred priority service. Standard hourly labor rates apply, and response is subject to availability.
Equipment Upgrade Discount
For all service contract holders, House Systems offers several additional benefits. The world of technology moves fast, and if you find yourself coveting a new speaker, lighting fixture, or device, your service membership allows a 5% discount on certain equipment upgrades. This may include televisions, Apple products, Sonos speakers and sound devices, and Nest thermostats.
Annual Onsite Preventative Maintenance
Once a year, a technician will schedule a visit and perform preventative maintenance on your media system devices. Preventative maintenance includes any necessary equipment adjustments, firmware upgrades, and a dusting and cleaning of your appliances. From there, we will provide an overall assessment of your system and leave a review checklist with associated notes.
If your home, business or building could benefit from House Systems Managed Services, let's get started today! To learn more about plans and rates, give us a call at (800) 357-5124 or fill out our contact form. We look forward to speaking with you!