Top 10 Manhattan Condos with the Best Football-Watching Amenities
by Sandra Herrera for CityRealty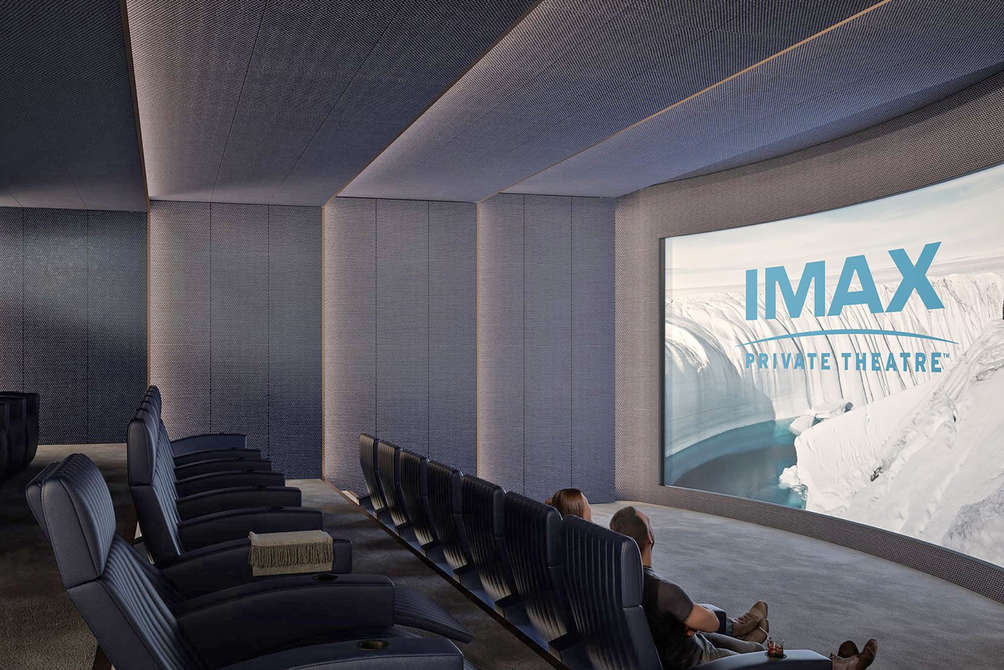 Experience Football Sunday in these Movie Theaters, Screening Rooms, and Lounges (130 William IMAX theater via Corcoran)
Football season is officially in full swing! And what better way to watch the games than in NYC's first private IMAX theater or in a decked out entertainment room with stadium-style seating? So, as we approach this Football Sunday, CityRealty presents a roundup of the best Manhattan condo buildings with theaters, screening rooms, and lounges to watch the big game in. Availabilities here start at just $820K.
130 William, 130 William Street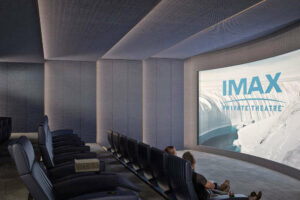 The second condo in NYC that boasts a private IMAX theater (All photos via Corcoran)
Upon completion, 130 William by Lightstone and award-winning architect Sir David Adjaye will boast NYC's second private IMAX theater. Its other amenities are also notable and include an infinity-edge spa pool, cold and hot plunge pools, a yoga studio, a basketball court, a golf simulator, and a private rooftop observation deck located nearly 800 feet in the air. And despite its incredible architecture and luxurious amenities and interiors, listings start at an affordable $820K.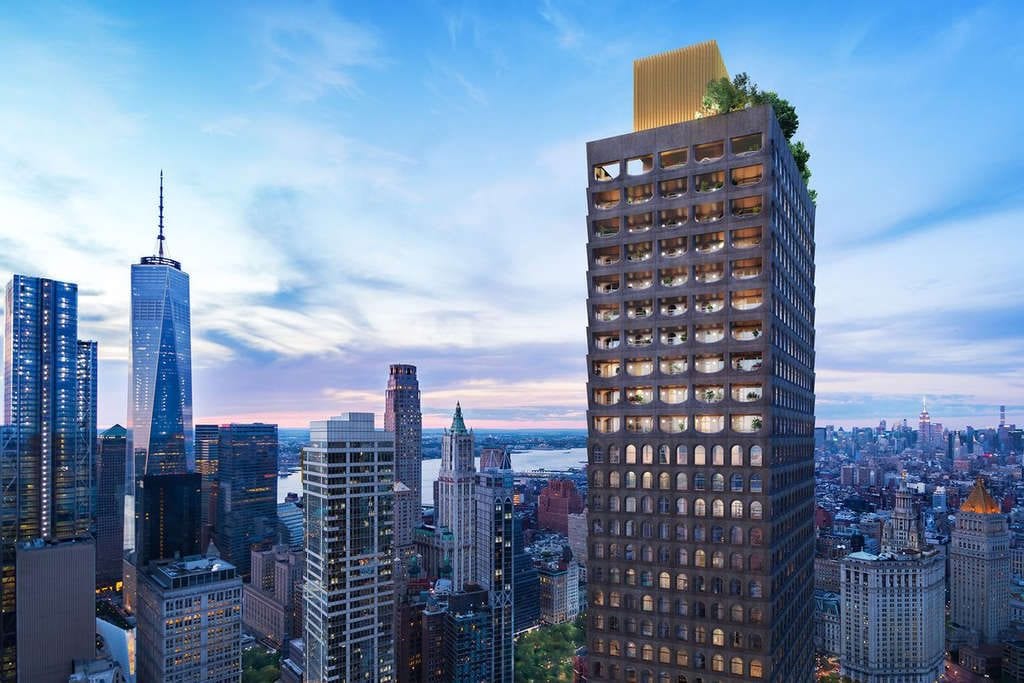 Exterior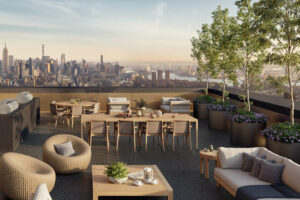 Rooftop Terrace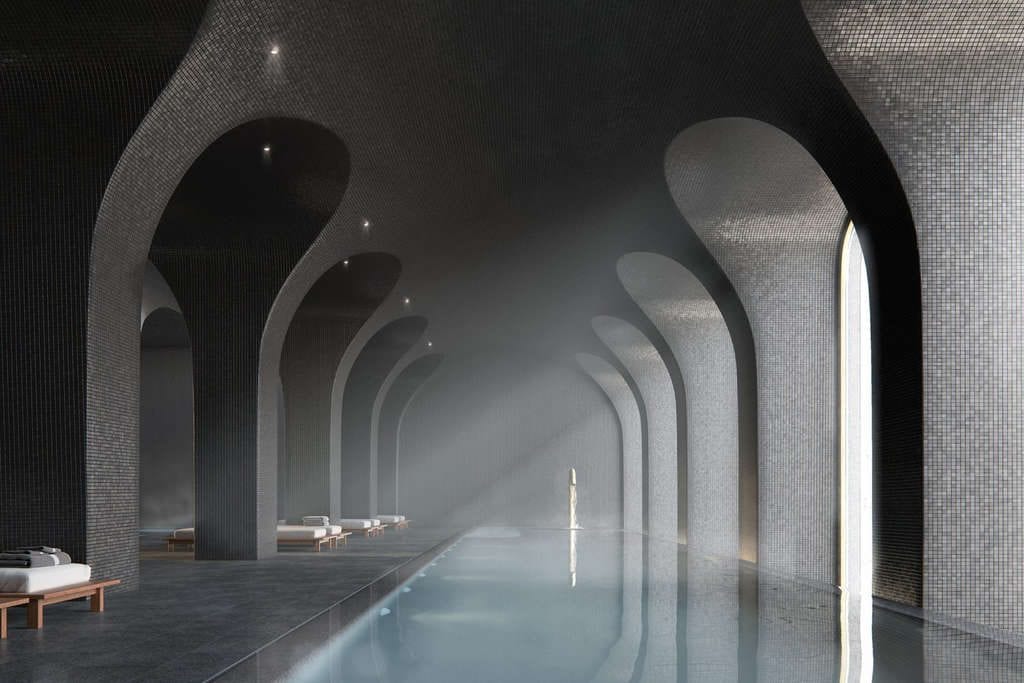 Spa suite
520 West 28th Street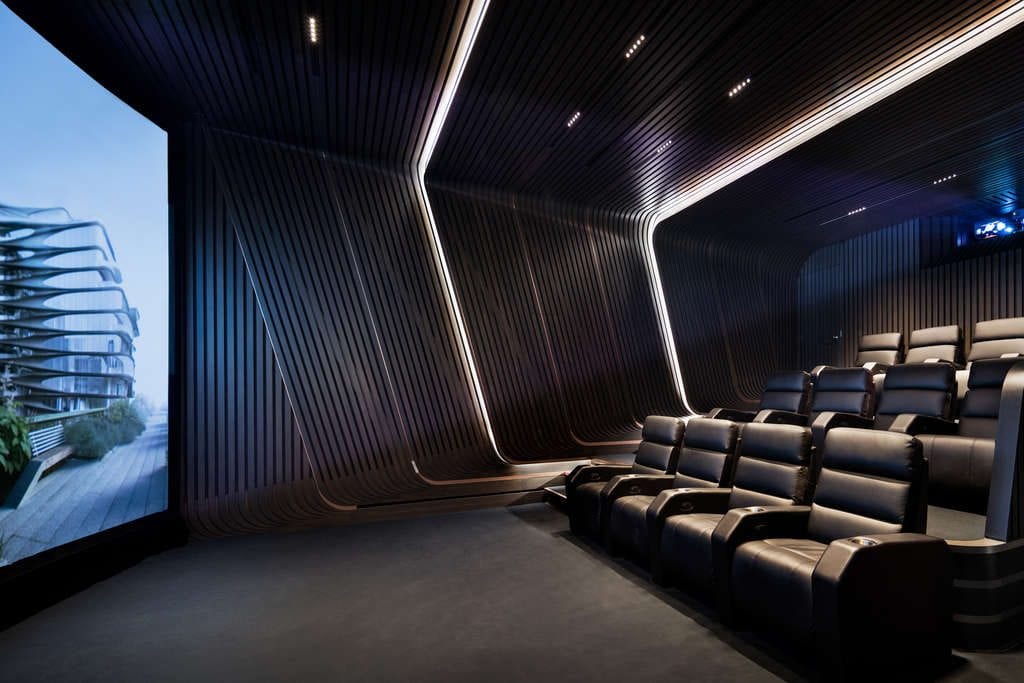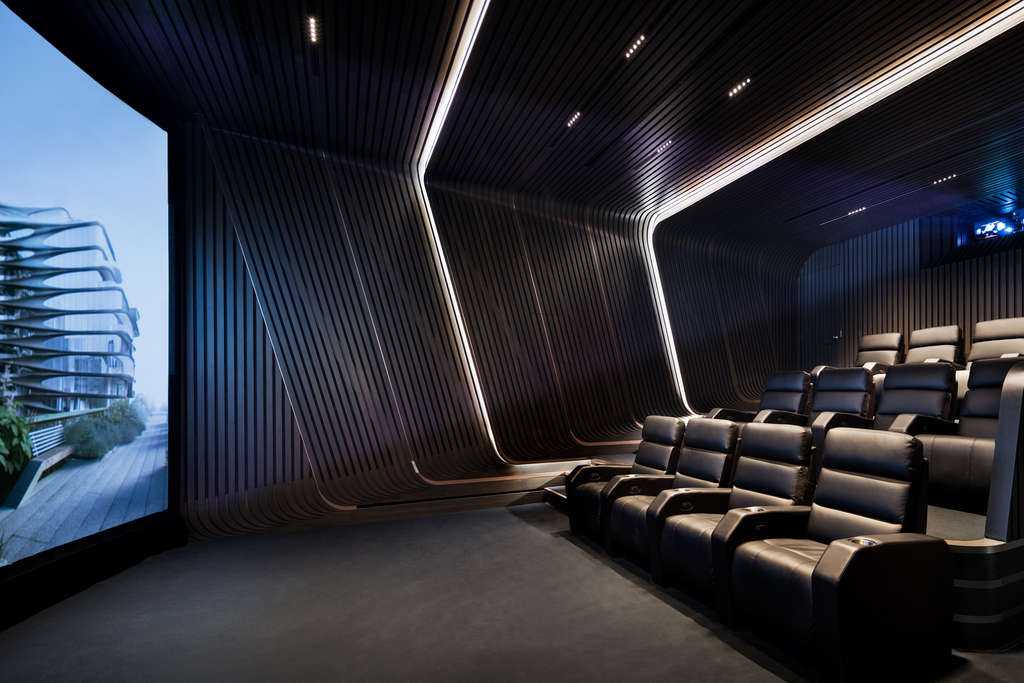 NYC's first private IMAX theater at Zaha Hadid's 520 West 28th Street (All photos via Related Sales and Corcoran)
The Zaha Hadid-designed 520 West 28th Street in West Chelsea is lauded as one of the most futuristic buildings in all of NYC. It's won over celebrities like Sting, who is renting a high-floor apartment there, and most recently, Ariana Grande and her fiancee, SNL star Pete Davidson. It boasts the city's first private IMAX theater and other incredible amenities that include automated robotic parking, secure off-street entry through a drive-in garage, a 75-foot saline system swimming pool, a private spa suite with a sauna, a cold plunge, and more.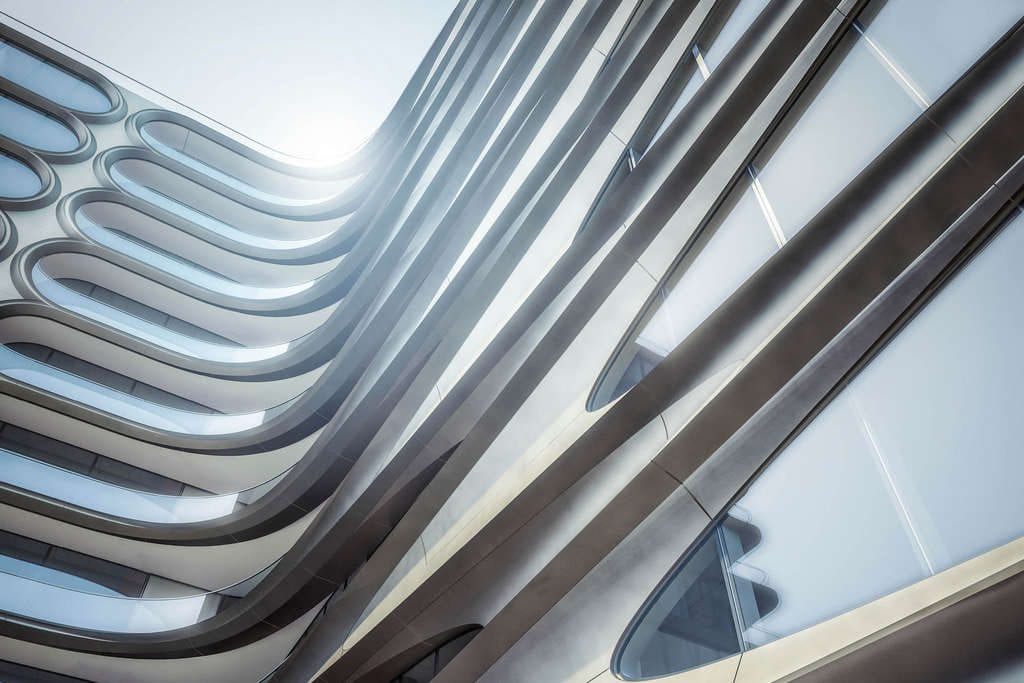 Exterior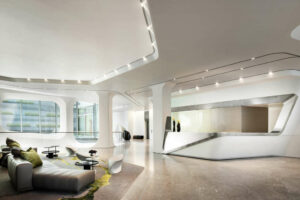 Lobby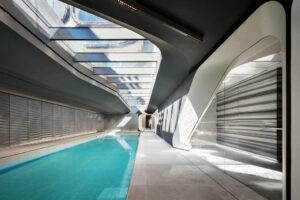 Pool
The Four Seasons Private Residences, 30 Park Place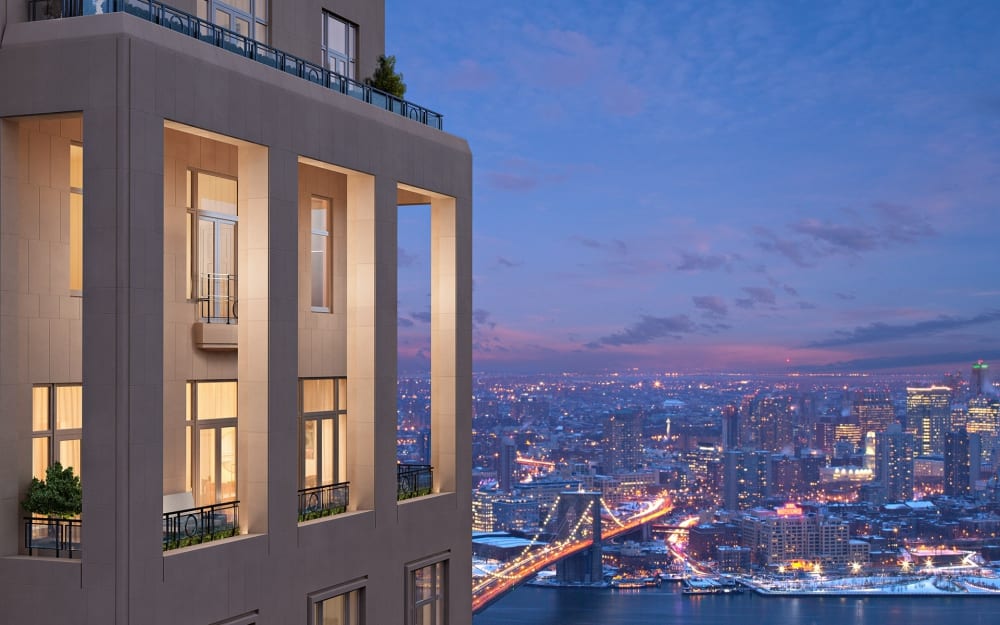 (All photos via Corcoran)
Offering immediate occupancy, Thirty Park Place in Tribeca is the tallest condo tower in the Downtown skyline at 926 feet. As expected, it provides residents and guests with breathtaking, panoramic views of Midtown, the Hudson and East Rivers, and the Statue of Liberty. Perhaps not expected, it also provides 40,000 square feet of amenities that include a conservatory and lounge with outdoor loggias, a screening room, a children's playroom, a fitness center with yoga room, a private dining room, and best of all, a private screening room with an IMAX-style screen and stadium seating, which allows for great views of the game no matter where you are in the room.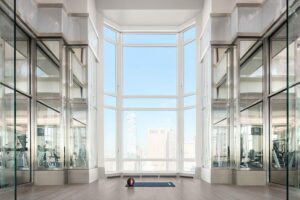 Fitness Center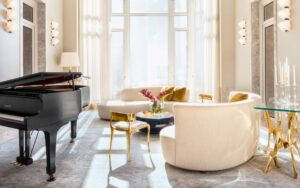 Conservatory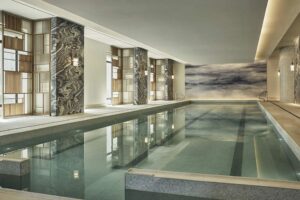 Pool
Manhattan View at MiMa, 460 West 42nd Street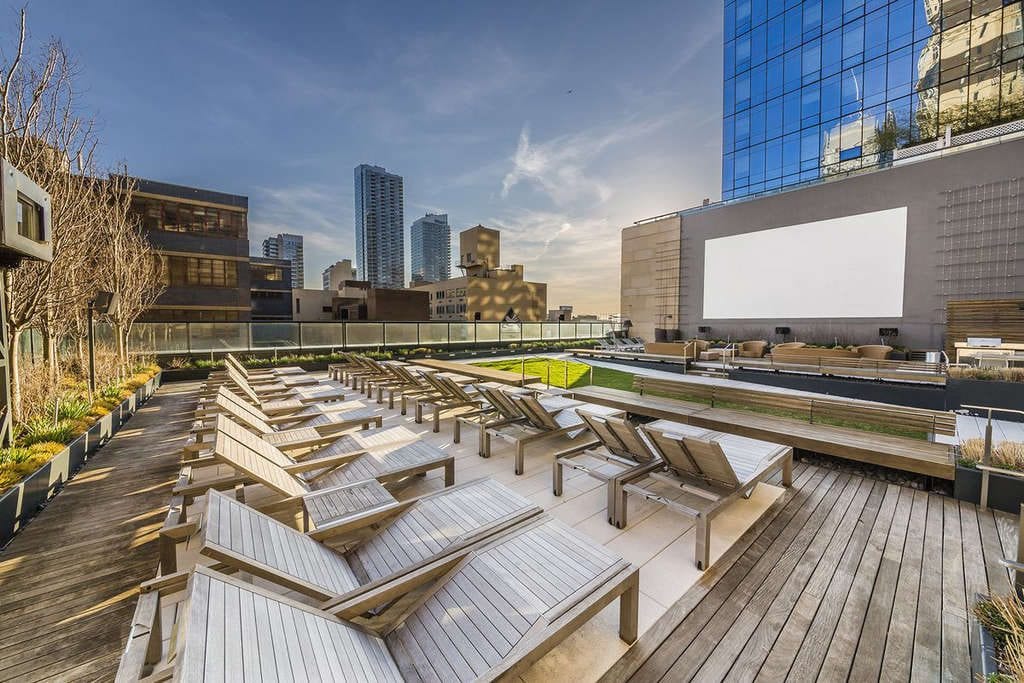 Outdoor Screening Room (All photos via Related Companies)
Standing 670 feet above Hudon Yards and Times Square, the Manhattan View at MiMa is truly impressive, even without its comprehensive amenity package. Residents enjoy LEED Gold Certified living, a basketball court, a golf simulator, a Mac bar equipped with iMac computers, a karaoke room, a heated indoor lap pool, 14,000 square feet of outdoor terraces with BBQ grills, and an indoor/outdoor movie theater. So, if the weather permits, you can cheer on your team while basking in sunlight and taking in lovely skyline views.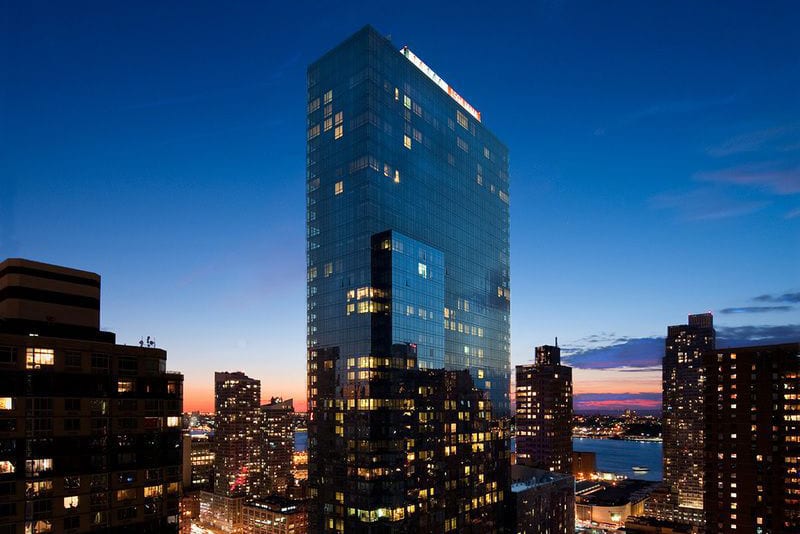 Exterior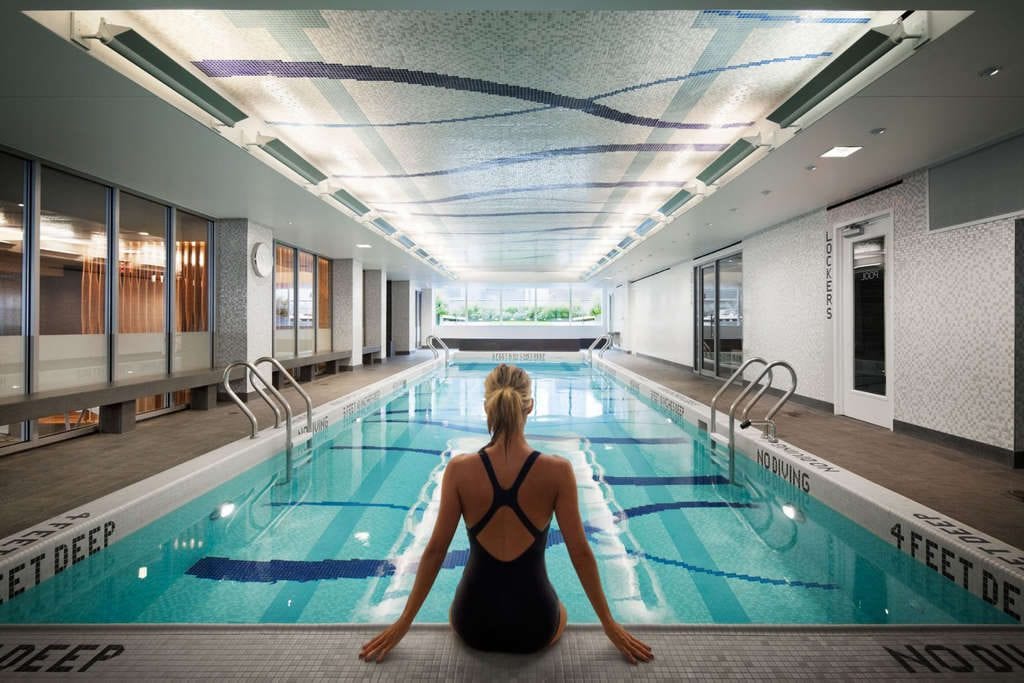 Pool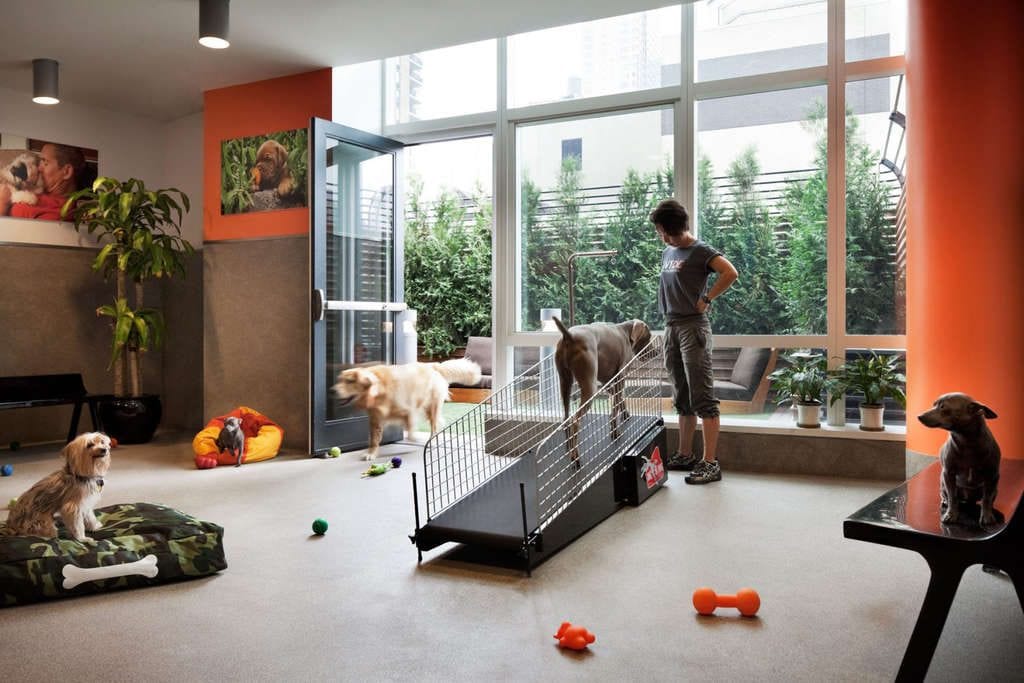 Dog Play Room & Spa