Keypads & Dimmers
Custom keypads and dimmers are designed to put all lighting controls in one place, creating a command center for your home system.
Lutron
Lutron's radioRA seeTouch Hybrid Keypad installs in a standard wall box gang, and provides control of multiple lights and shades in the home.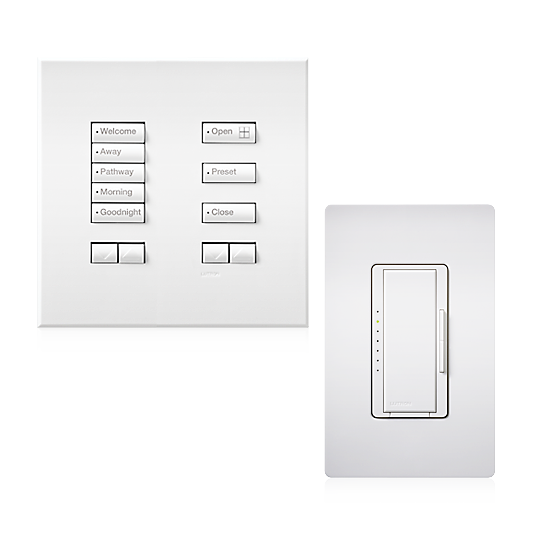 Crestron
Crestron's offers a broad array of control devices to suit any need and environment, from discreet keypad options to dazzling touch screen displays.
Savant
Savant Host allows you to adjust the brightness on a single lamp or all over the room so your lighting is always just the way you like it.