Smart Thermostats
A room is only going to be as comfortable as you feel and smart thermostats give you the ability to manipulate the air temperature from the palm of your hand.
Nest
The Nest Smart Thermostat adjusts itself to fit your life, has big, easy-to-read displays and saves energy – that's the best part.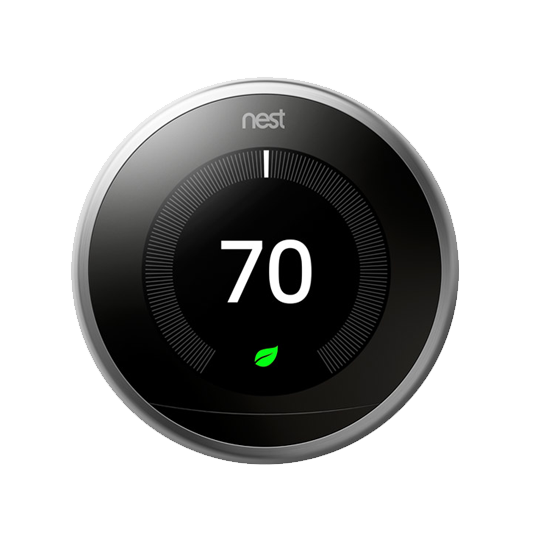 Crestron
Crestron offers a complete integrated solution to monitor, measure, and manage the environmental systems in your home, including lights, thermostats, shades, and anything else that affects your surroundings
Lutron
The Lutron TouchPRO Wireless thermostat combines the trusted brand of Honeywell® with Lutron innovation. The newest addition to both RadioRA® 2 and HomeWorks® QS is a simple way to add temperature control to these systems.