99 John Deco Lofts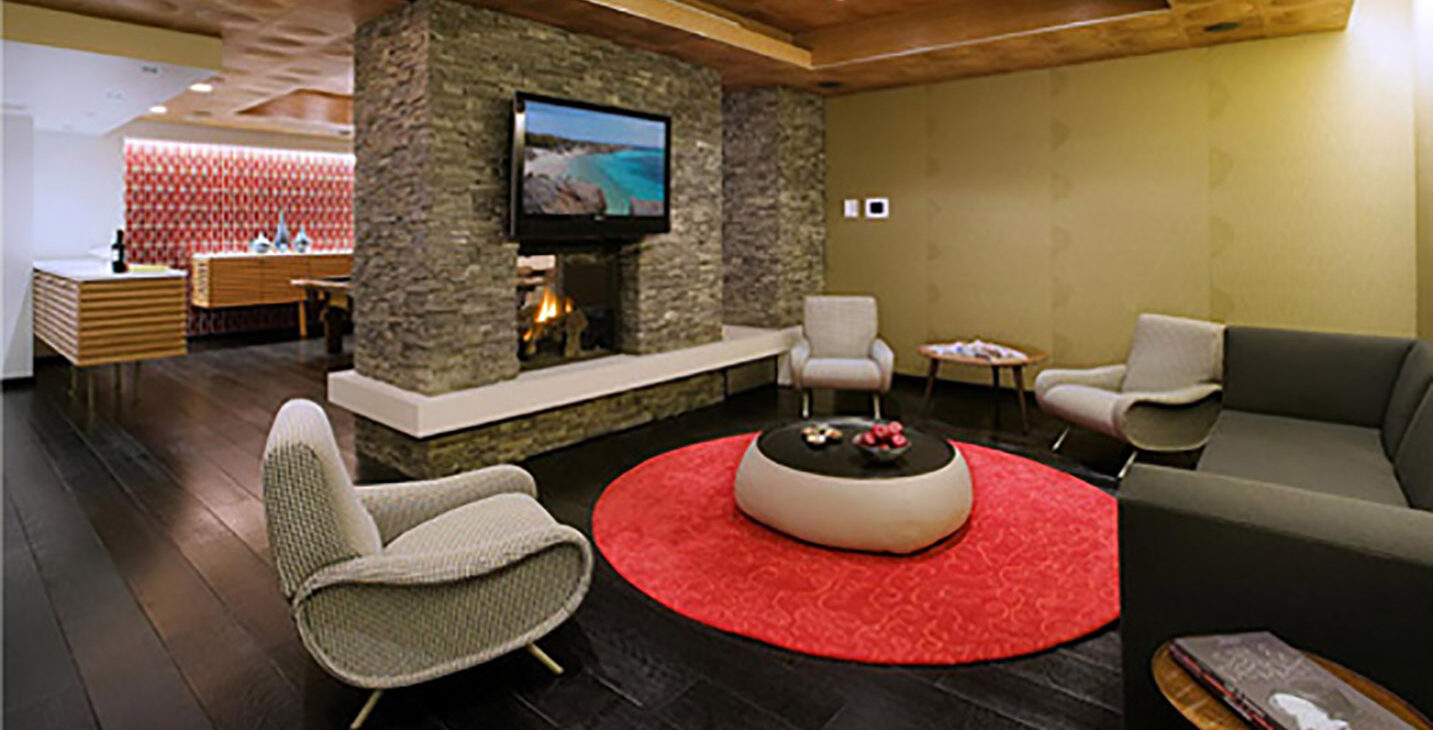 Our installation at this wonderful full service residential building in the heart of downtown manhattan is categorized under our 'complete building media package'. Media systems were installed in a variety of rooms including the lounge, pool room, rest area and fitness center.
From inception to design and installation House Systems team of design engineers worked in cooperation with Rockrose Development. The highlight of this project is a 60 inch plasma positioned above a center stone fireplace in the lounge. Full control of the plasma and audio sources are made available by a picture-in-picture 6.4 inch wall touch panel LCD display. No handheld remotes are necessary.
Special Feature: All 16 speakers were air brushed metallic green brass color with 3 layers to perfectly match ceiling.