Jackson Park / Long Island City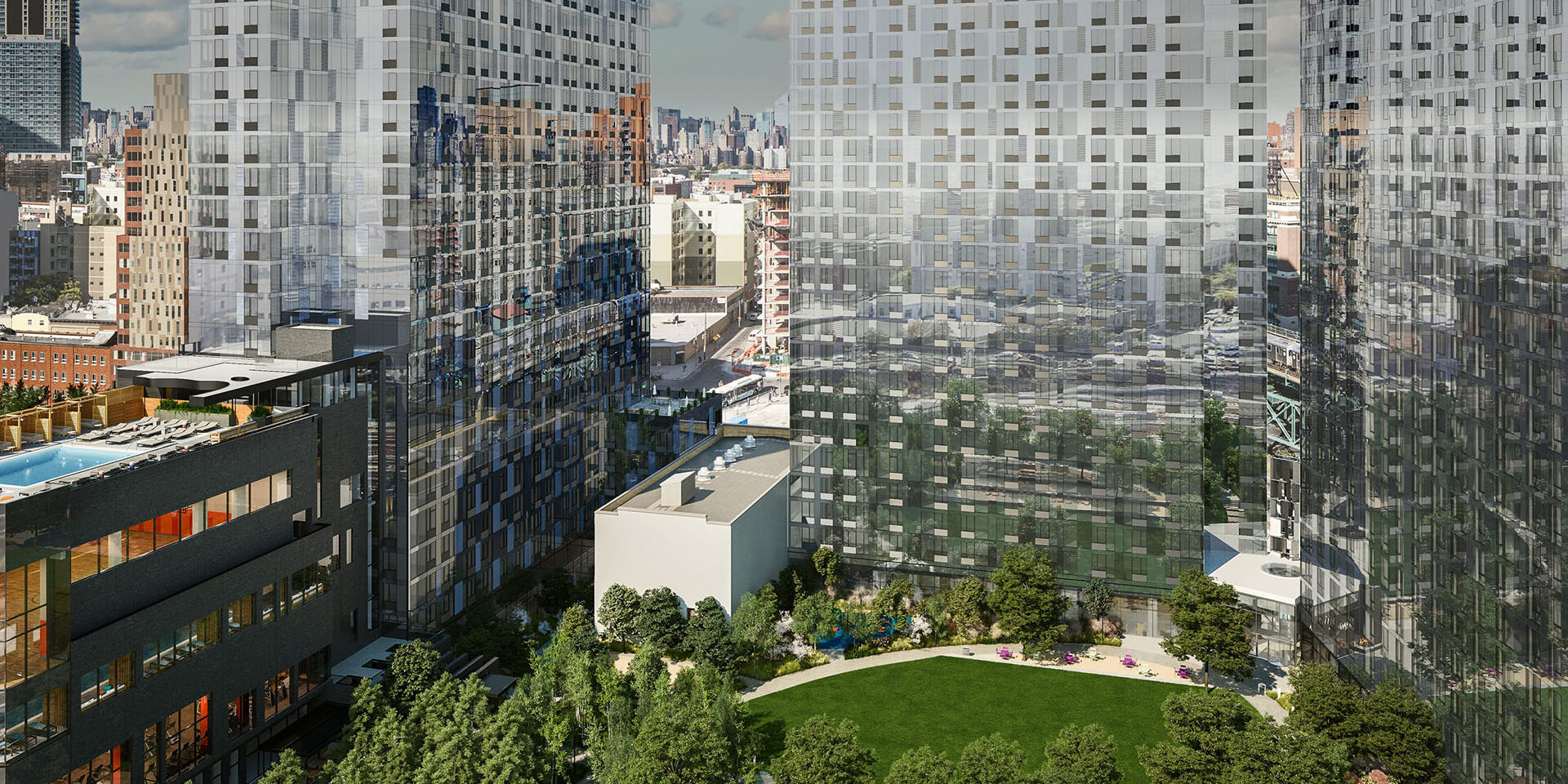 Located in the new 'Gold Coast' in Long Island City, New York, this Tishman Property Development included 3 residential building parcels and a one-of-a-kind 6 story Amenity Building. A total of 1,000 residents.
House Systems provided an RTI enterprise control system for all 4 buildings AV entertainment technologies and motorized window treatments.
The Amenity Building received a multi-level network enabled and remote RTI App control system for direct access to all systems via iOS device. Several in-wall touch screen locations were also added for easy local access.
In the fitness suite we included 2 Group Exercise instructor-led audio systems for a yoga room and a spinning studio.
In each of the 3 residential buildings complete surround sound media entertainment systems were installed in the buildings roof top recreational lounges.
Custom environmental controls included floor-to-ceiling wrap around Lutron shades integrated with lighting control.
Unique installation fact: 20qty large Sonance pendant speakers installed with airplane wire suspended from 30′ ceilings to provide a robust audio system throughout the 20,000sq.ft fitness areas.