Superior Ink Townhouses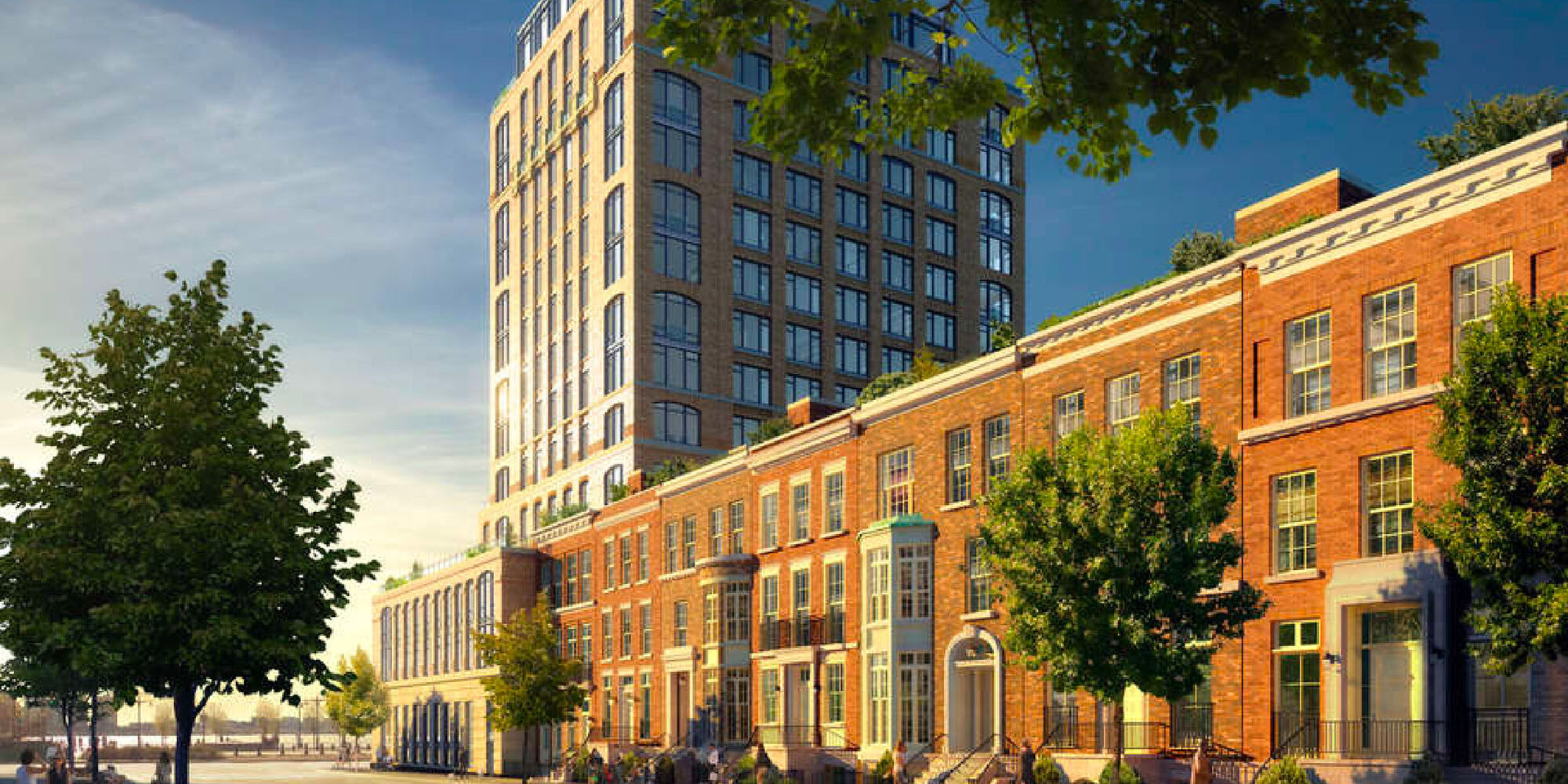 Photo By Related
Superior Ink presents a complete NYC amenity area package and House Systems most comphrehensive state of the art technology installation. The building is quite unique, four building rooms have been created and offered to tenants for their personal use; presentations, parties, private functions and business meetings. All rooms are Crestron driven and have Superior Ink logos as sleep screen and custom engraved and color bezels.
The Party Room has a 50 inch plasma with a complete surround sound system. We have a local blue ray player and an in-wall iPORT iPod docking station. Everything is controlled by a Crestron 6L touch screen. No hand held remotes anywhere. In a big building with many children remotes tend to go missing or get broken. The systems were custom designed taking this request into consideration. The controls are very friendly for users and it gives tenants control of the TV, cable, iPod, Blue Ray player, am/fm and XM satellite radio as well.
The Cinema Screening Room has an amazing seating arrangement and very relaxing setting. This room gives you the use of either a 110 inch projector movie screen that drops from the ceiling when prompted. It also has a 60 inch LED TV permanently fixed and thin flat mounted perfectly centered on the wall behind where the screen drops down. It is your choice to which you prefer?
Then there's the fantastic kid's playroom equipped with a Sharp 32 inch LED TV on an articulating arm that has a built in DVD player. The room has a Crestron 12 button keypad and an in wall IPORT iPod dock for audio options. It has a small Crestron universal remote that gives nannies control of the TV, cable, iPORT iPod, am/fm, and DVD player. The room has a magnetic wall next to TV where kids can position magnetic birds and animals on a pre-painted landscape.
The yoga room has a small system using a Crestron 12 button keypad and an iPORT iPod dock. Its functions are limited to am/fm, xm, iPod and is very useful for instructor led or simply individual yoga/stretching. In addition there's a fitness center with personal viewing screens on all cardio fed into a video distribution system.
This job took over a year planning and another year to build. Back and forth between designers and architects before new construction began. The building was a fresh build overlooking beautiful Hudson river. So there was a long process of getting the wiring done and making sure it was done with non-stop construction going on around us in a very tight area of Manhattan. House SYstems had to prove to one of NY's largest and most respected developer, Related, that at the end of the day our system would stand up. It has exceeded their expectations.