Customize the Comfort of your Home Theater with CINEAK Luxury Seating
Attract More Tenants with Versatile Seating that Leads in Sophisticated Design & Casual Comfort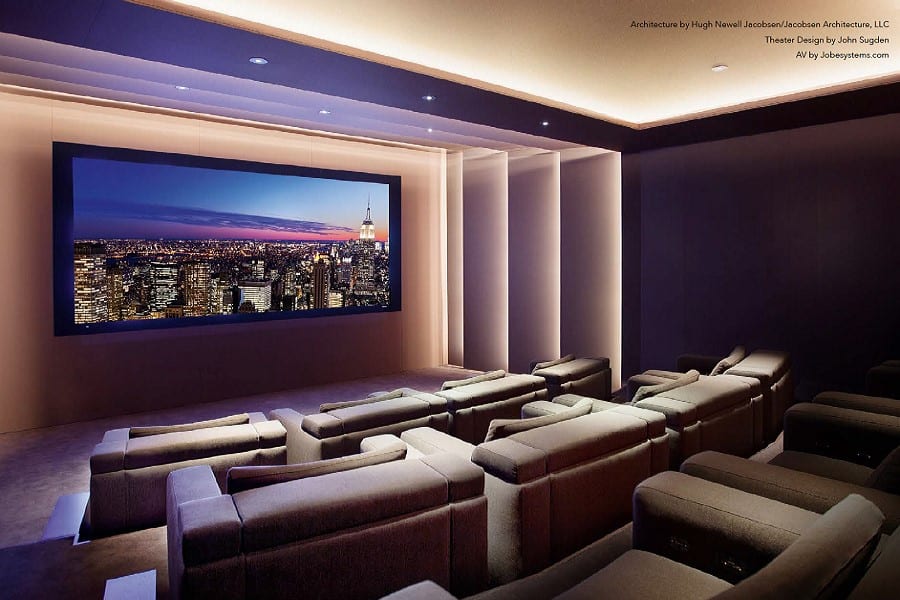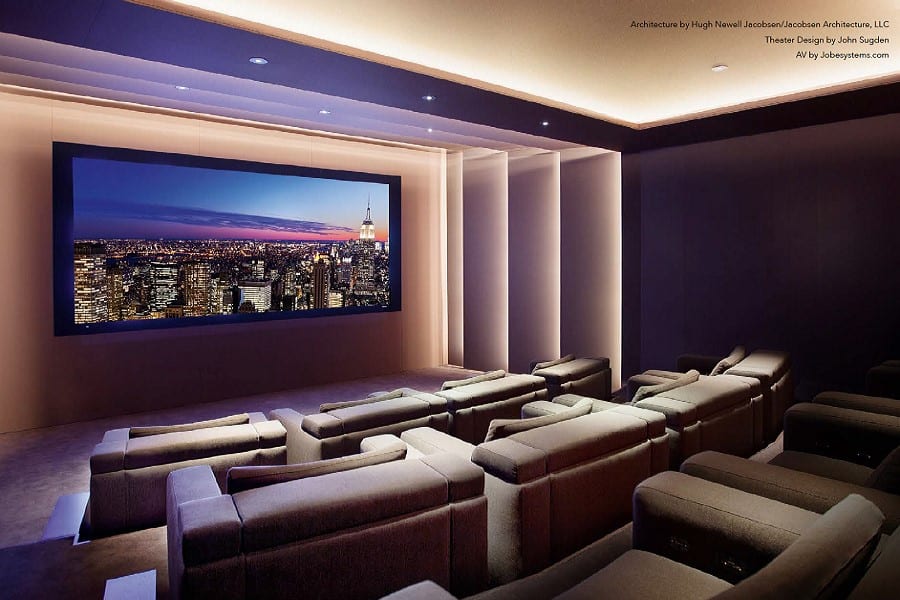 A dedicated home theater or multi-purpose media room in any New York City property is the perfect ingredient for a boost in value when looking for buyers. Both home theaters and media rooms offer tenants the luxury of enjoying a cinematic experience without having to leave the comfort of their home and deal with bustling city traffic.
While custom home theaters and media rooms are a great upsell for your properties, it's likely that other building owners have caught on to the trend as well. So, how do you make your theater stand out? Keep reading to learn how CINEAK luxury seating is an all-time game changer for the comfort and appeal of your properties' home theaters.
SEE ALSO: Creating the Ultimate Private Home Theater
Customized Seating
Just like commercial cinemas, most home theaters and media rooms are furnished with traditional high-back chairs that offer comfortable head, leg, and back support while users enjoy a film. However, this type of seating poses quite a dilemma when it comes to versatility.
While high-back chairs are perfect for the home theater experience, they're not ideal for casual comfort when tenants want to lounge, read a book, or enjoy the look and feel of a sofa when not in theater mode.
Luxury sofa solutions by CINEAK offer an almost endless variety of possible seating layouts for customized comfort, whether tenants are enjoying a movie or browsing through a magazine. The brilliant CINEAK design offers cutting-edge dual and triple motorized incline technology that allows your tenants to adjust the footrest and headrest position to their preferred level of relaxation and satisfaction. At just the press of a button, their seating can change from a luxury low-back sofa to high-back cinema seating as they desire.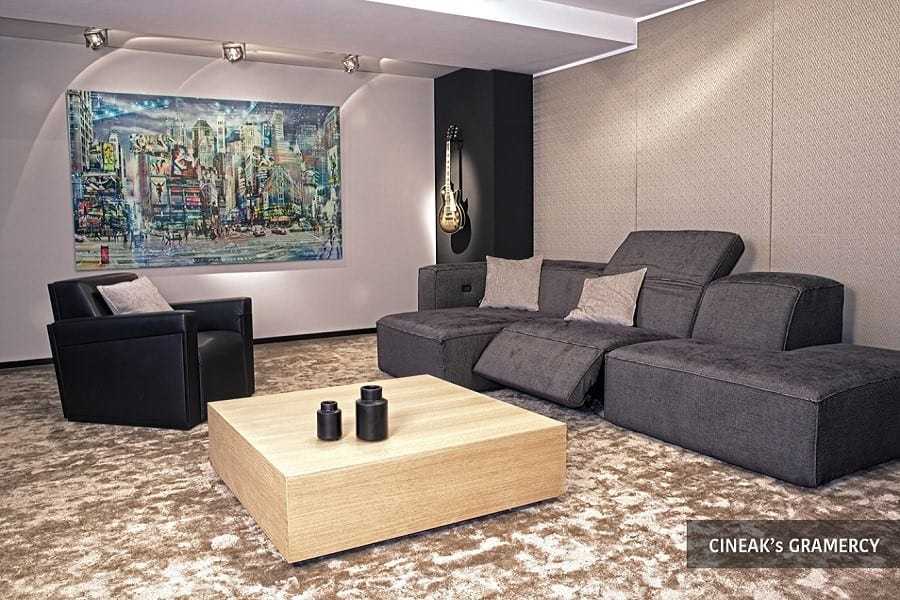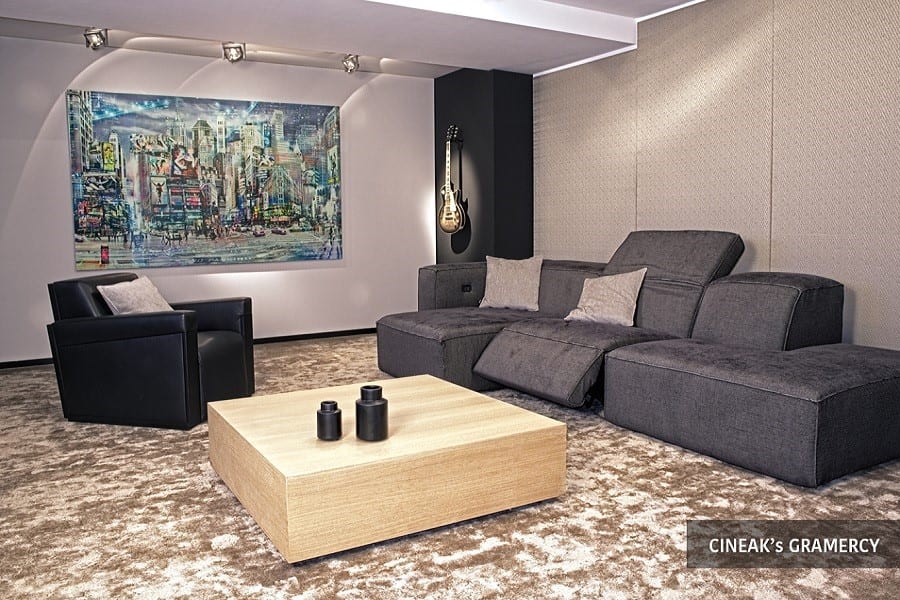 Relaxed, Casual Feel
When you see a traditional high-back entertainment chair, you know exactly what it's for. Their design never really blends in with the rest of your property's interior design. Seating solutions by CINEAK, however, feature a contemporary, lush, and deconstructed appearance that provides a more casual feel and complements the rest of your property's style.
Choose from a variety of sleek finishes, from leathers to designer fabrics or even self-supplied upholstery. Also, select from a variety of powder coating finishes for the proprietary table system that was especially designed for CINEAK's seating solutions, from black to sterling silver, grey metallic, white, and more. You'll never feel limited to just one look and feel for your properties' home theater seating.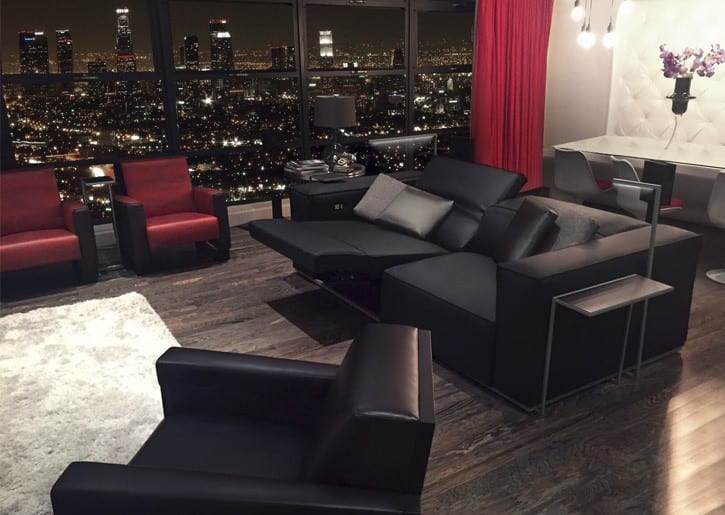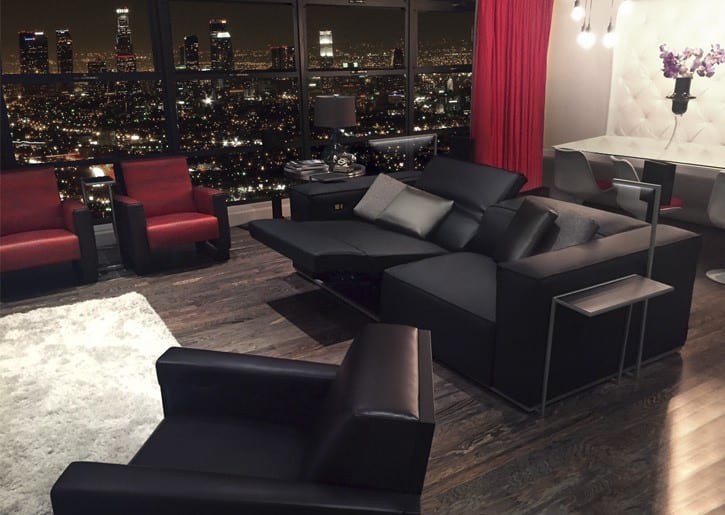 Modular for Any Space
Property sizes may vary from property to property, which will result in different types of home theater and media room layouts. Bring CINEAK luxury seating to every area with their modular low-back sofa solutions that can be configured in almost every imaginable way, with or without armrests in between seats.
Get creative with your seating arrangements, from an intimate setting of two chairs to a wide L-shaped or U-shaped sofa that perfectly lines the wall of your home theater or media room. The options are limitless and always offer top comfort, support, versatility, and style.
Transform your properties' home theater spaces with luxury low-back seating from CINEAK. As a trusted partner, our team is ready to guide you through the design and installation process from beginning to end. Contact us today to get started.