11 Hoyt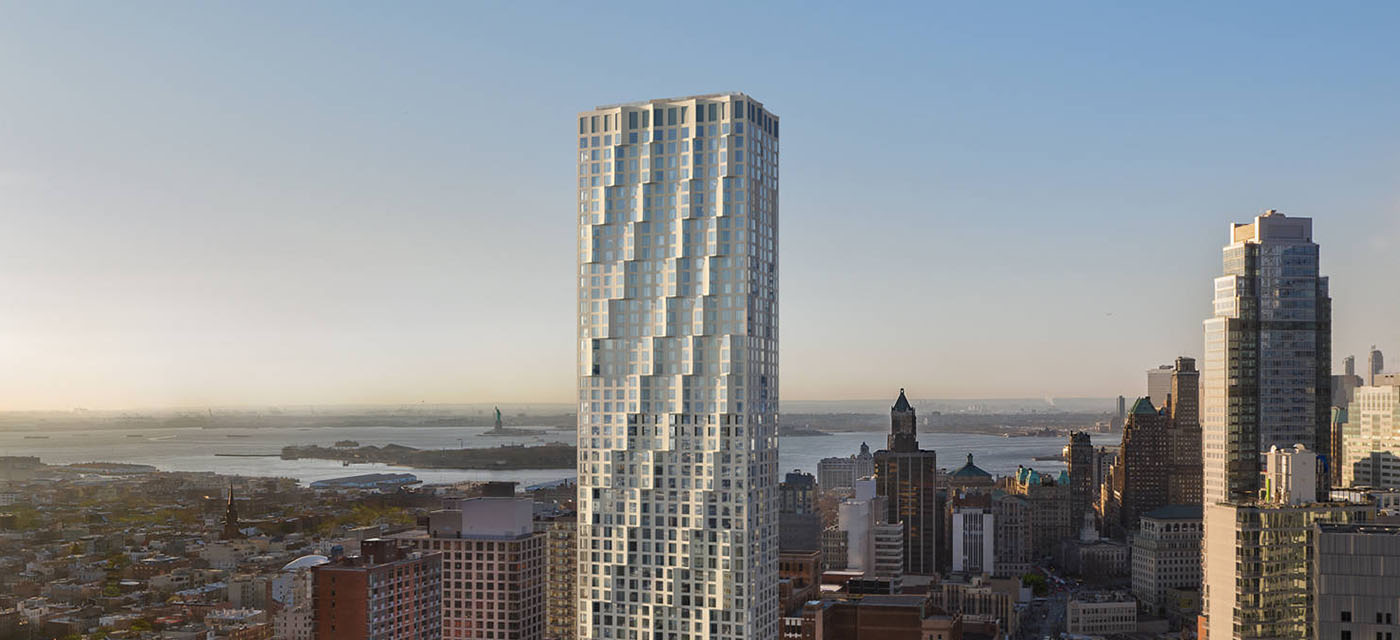 A soaring and distinctive silhouette, 11 Hoyt sets Brooklyn's new standard for architecture and design.
The graceful 57-story tower, offering studio to four-bedroom luxury residences and more than 55,000 square feet of unrivaled indoor and outdoor amenities, is an extraordinary work of architecture and design. A true collaboration among three celebrated world-class firms–architecture by Studio Gang, interiors by Michaelis Boyd Associates, and landscape architecture by Hollander Design–11 Hoyt is a visionary building that looks to the future while drawing inspiration from Brooklyn's rich architectural history and creative spirit.
House Systems was contracted by the renowned developer Tishman Speyer, and worked hand-in-hand with Cook Fox, Plaza, Triton, SBS and many other highly regarded trades. A tremendous honor and privilege again. The conceptual and project design phase began in Dec 2018. As it stands now in April 2021, the project is near complete mainly as a result of the global pandemic, COVID-19. A significant challenge on many fronts. 11 Hoyt is one of the largest and most impressive technical projects House Systems has enjoyed working on in 20+ years. House Systems scope of work spanned over 60,000sq.ft of immaculately designed and proportioned indoor and outdoor building public spaces on 30 floors. Some of our projects have been larger. In addition, House Systems residential services division has been working on residents home technology systems (lighting systems, motorized shades, audio video, network/IT, etc…).
Overall this building's attention to fine detail and design for the residents amenity/public spaces and individual apartments was spectacular and a one-of-a-kind for Brooklyn. The greater portion of this project can be categorized as a 5 Star Luxury Amenity Technology System and one of our most impressive works of technical expertise to date. Congratulations to everyone who worked on this one. To begin, House Systems award winning engineering department custom designed 120 pages of full size technical layouts (vertically & horizontal), wiring diagrams, schematics, elevation drawings, device location drawings, connections sheets, electrical and BTU calculation formats, etc… These were blended into the 'For Construction' building set and issued to all building trades via secure link. Over 300,000′ of plenum rated and non-plenum rated cable and fiber was deployed. 3 full height high-grade steel thermoregulated and conditioned Middle Atlantic equipment racks were stationed in the 2nd floor IT room and an addition 3 equipment racks were stationed on the 29th floor. All equipment racks were designed, fabricated, tested and built off site at House Systems Field Operations Offices in Hudson Square, NYC. The building's 2nd floor rooms include: Lobby, Mailroom, Corridors, Reception, Lower Fitness Center, Upper Fitness Center, Men's and Women's Locker Rooms, Treatment Rooms, Massage Rooms, a 10,000sq.ft Wet Area with 50yard swimming pool, Yoga Room, Group Exercise Room, Main Lounge, Library, Conference/Meeting Rooms 1-3. The 29th Floor rooms include: Dining Room, Main Lounge, Corridors, Kitchen, Wine Room, Music Performance Room, Golf Simulator (About Golf – provided by House Systems) & Virtual Gaming Room, Screening & Theater Room. House Systems hard-fix equipment included over 8,000 individual parts, a multi zone IP digital audio and video system for ambient audio in all spaces. A total of 6 different lines of commercial grade pro-audio speakers were installed all calibrated and tested. A prefabricated custom designed expandable video distribution and IT system was installed for 35 cardio machines in the fitness centers. A Savant control system with 22 interactive in-wall 8" smart touch panel screens was installed.
In addition, virtual and remote access to the Savant system was enabled on building staff portable iOS devices. An OvRc remote management software program was integrated into each equipment rack and each device allowing for instant remote monitoring and maintenance of all technical systems with override for emergency power and PA integration with the building fire and safety protocols. House Systems Special Feature: Actually there were a few on this project…but the rose in the garden was the Screening Room. House Systems custom room design included a Stewart Film Screen, Barco Projector, Future Automation Motorized Projection Systems, Wisdom & Sonance in-wall and in-ceiling surround sound speakers, Trinnov & Sonance DSP Power Amps and a custom programmed Savant Control system for complete room function and operation.
House Systems specializes in IMAX Private Theater installations. The 11 Hoyt Screening Room is as close a match to an IMAX Private Theater one could accomplish. Amazing.