3 Reasons Why Your Commercial AV System is in Need of An Upgrade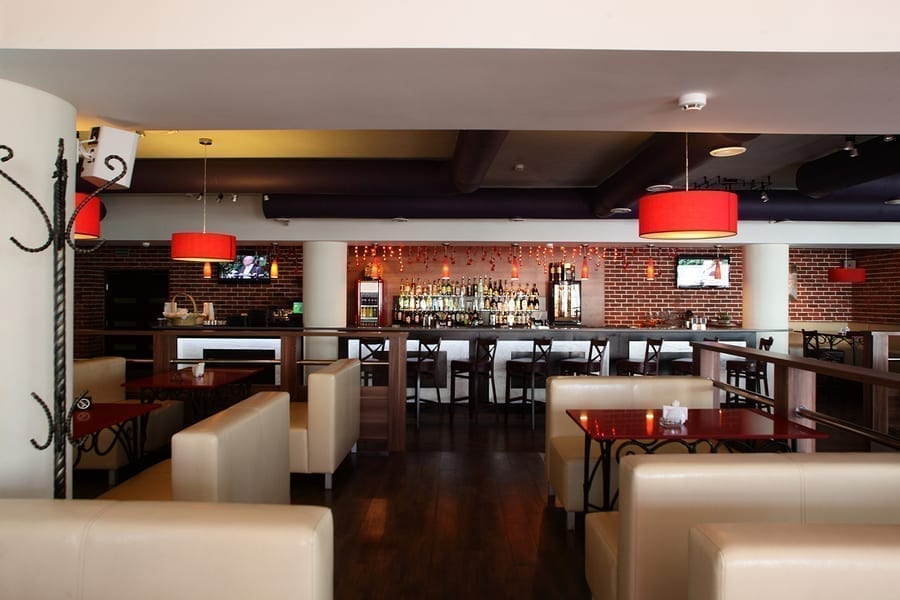 Your New York City Business Can Improve Its Efficiency & Customer Comfort
If you manage a restaurant, hotel or other popular business, then you're aware of how fun it can be to work with people all day. In order to entertain and keep your customers happy, consider upgrading your commercial AV system to increase their comfort while also supporting your staff's efficiency.
Keep reading to learn three reasons why you would want to consider an upgrade to your commercial AV system in New York City.
SEE ALSO: How Can Commercial AV Make Your Business More Profitable?
Make Your System Scalable
As your business evolves, you may want to add new speakers or a security system to your existing system. If your current system isn't flexible, your system becomes clunky and dated over time, along with becoming increasingly complicated for yourself or your staff to manage.
Consider opting for an HDMI over IP matrix for your commercial AV system. This option allows for a scalable, cost-effective and reliable AV solution in your restaurant, hotel or other commercial application. You can even go as far as automating the majority of your establishment's technology functions with a building automation system. For example, the same touchscreen that operates the AV system can lower the motorized shades when the sun starts to glare in people's eyes in the early evening before sunset.
Increase Efficiency
Instead of fumbling with remotes to change the music selection or set one station to play on multiple TV displays, staff can instead go to a centralized location to change every AV product in a breeze. If a customer asks for the big game to play on a screen, your staff can go to an installed touchscreen of your commercial AV system to change the channel with a few taps of a button. There's no need to find the one specialized remote to control the AV system, and there's no need to operate TVs individually to meet customer requests.
Improve Image
If it's been a while since your last AV system upgrade, then you may currently have clunky looking TV displays or speakers that aren't playing at their best. Improving your AV system shows your patrons that you're invested in their comfort, and you're showing your employees that you care about making their workdays easier. That improvement goes to improve your image in the long run, from both prospective patrons and employees.
House Systems was established in 2001 and has since strived to provide cutting edge technology solutions for residences and businesses in New York City and across the globe. Call us today at (800) 357-5124 or use our online contact form to reach us. We can't wait to hear from you.